Although football's regular season is over, the NFL, similar to 90s Dallas Cowboys team on a 3-day coke binge, does not sleep. In 66 days, all 32 NFL franchises will have the opportunity to make decade-altering decisions, either good or bad, during the NFL draft.
The NFL draft is a moment in history that can raise your team to the mountain of success or drown it in a pool of codeine and fried grease. Not every 1st overall pick will be great, and not every 6th round pick will be a practice squad player. The draft involves a great deal of scouting, homework, but most of all it involves luck. Luck that the players you pick will be great, and not be out of the league in two to three years.
Now the Draft is a great time of the year, it's NFL Christmas for the fans, and one of the best part of the NFL Draft are mock drafts. Mock Drafts are great because no matter who you are and how hard your try, you never get more than three players right. So for Highly Unlikely's 1st Mock Draft, let's looks at who we think the first 3 players should be.
1.) Arizona Cardinals: Bruce Smith, DE – Virginia Tech
Arizona needs more help draft help than OJ needed legal counseling in the summer of 94. But if OJ can win then Arizona can turn their franchise around. The Cardinals main need is on the defense line and who better than this stud out of Virginia Tech.
Known in the hills of Blacksburg, VA as the "Sack Man", we foresee this Outland Trophy winner being a dominate player in the NFL for the next 10-15 years. There is no doubt that he will be an All Pro and possible future Hall of Famer.
2.) San Fransisco 49ers: Lawrence Taylor, OLB/DE – North Carolina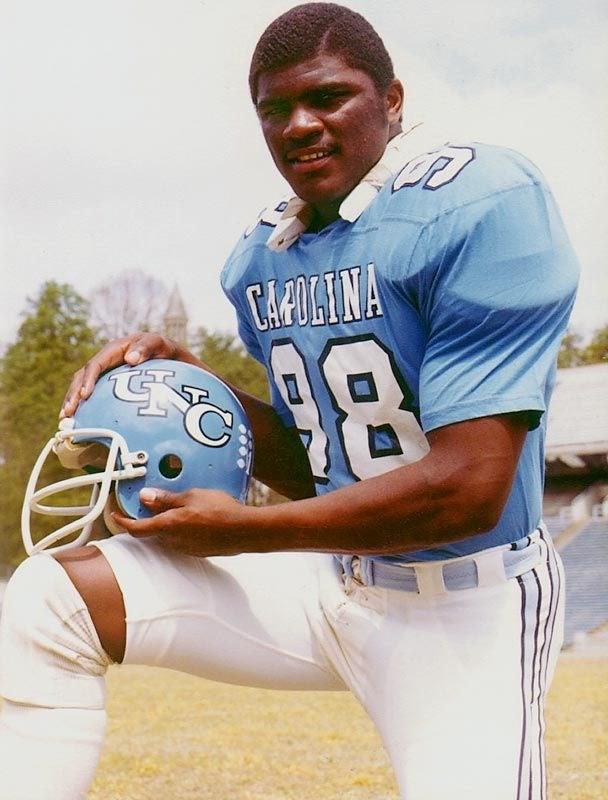 The  only issue with San Fransisco drafting Taylor 2nd overall is Jimmy G is going to have competition in the Porn scene. This man was a beast at UNC and we can only imagine him getting better. In his final year with the Tarheels, he recorded 16 sacks and was named ACC Player of the Year
LT and Smith will cause so much havoc in the NFL West that it's going to cause Ciara to look into her past and move forward with Future because Russell Wilson may not survive the present.
3.) New York Jets: Joe Thomas, OT – Wisconsin

Sam Darnold spent more time on his back than Tiger Woods mistresses between 2002-2009, so the solution is to draft someone who can protect him. After being sacked 30 times in only 13 games, Highly Unlikely solves this problem with Joe Thomas.
He was an All-American his last year at Wisconsin, as well as an Outland Trophy winner for best interior lineman. Joe Thomas has the motivation and body of work that could make him one of the greatest offensive lineman of all time
We promise that if these three players aren't Hall of Famers at the end of their careers, we will quit blogging. And unlike Mel Kipper, we hold true to this promise.